REGION TWO SUMMER MEETING
"Off the Beaten Path"
July 15-17, 2022
Special Guest: Curt Hanson
Come join the fun with visits to beautiful gardens, an auction of fantastic new varieties of daylilies from top hybridizers, a silent auction of daylilies and assorted goodies and a hospitality suite.
Dinner on Friday night and Saturday night and lunch on Saturday areincluded with the price of registration. Bus transportation to the gardens is also included.
Dinner for Friday night and Saturday night is available for those not registering for the tours at $30 each meal.
Clinics for Garden Judges #1 and 2 and Exhibition Judges #2 and 3 will be offered. Advanced registration for the clinics is required and the $5 fee is payable at the door.
These are the featured tour gardens…
 

Kirsten Hatfield
Zanesville, OH
Dorsets N Daylilies features over 1000 named daylilies plus thousands of seedlings. Specializing in double daylilies. 
 

Amy Zahner

 
Fresno, OH

 
A drive it yourself garden sited at the top of a hill overlooking a beautiful pond. Site of the Garden Judges II class. 
 

Jill Yost

 
Pataskala, OH

 
Award-winning hybridizer's garden filled with daylilies and unusual shrubs and trees.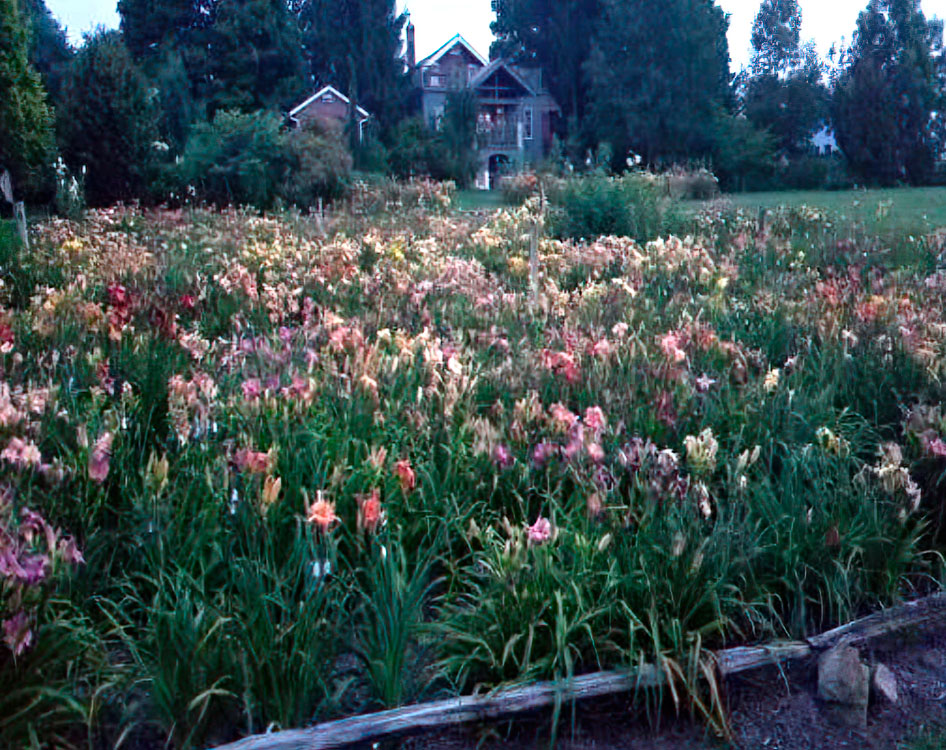 Sunny Caldwell

 
Alexandria, OH

 
Innovative garden specializing in hybridizing sculptural forms, and, in particular, the cristate form.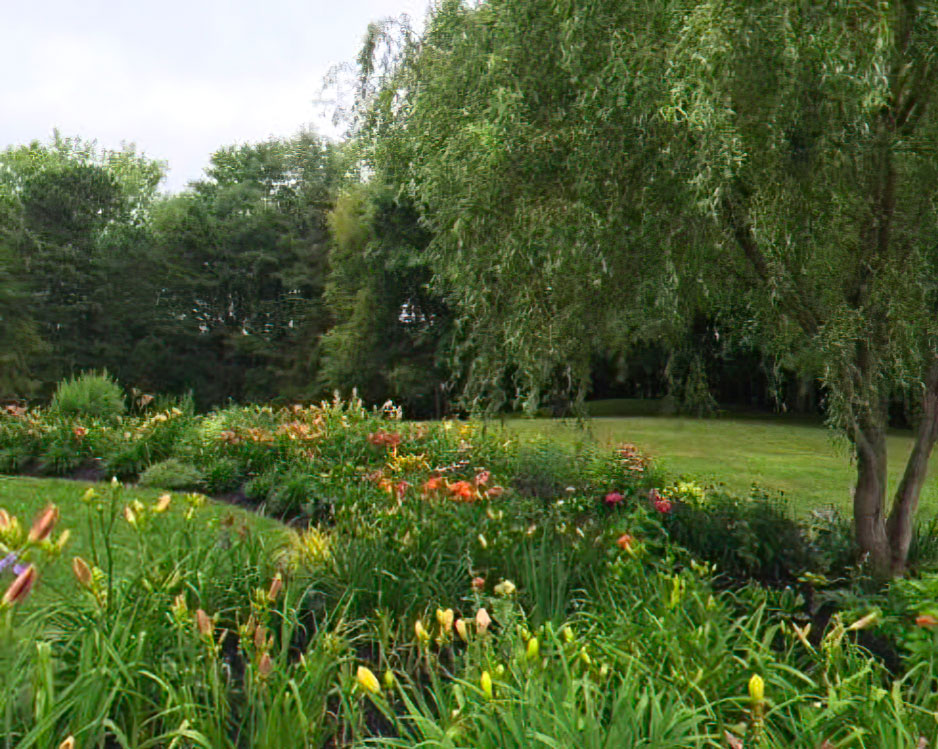 Ann Townsend & Martijn Steger

 
Granville, OH

 
Bittersweet Farm features rare perennials and trees and specializes in hybridizing unusual forms. 
REGION 2 2022 SUMMER MEETING
PRELIMINARY SCHEDULE OF EVENTS
Friday July 15
10:00-2:00 Open Gardens and Other Attractions
12:00-5:30 PM Registration
1-4 PM Exhibition Judges II – The Rivers Rooms. Must be preregistered, $5 fee at the door.
1-3 PM Garden Judges Workshop I – The Christopher Room. Must be preregistered, $5 fee at the door.
4-5 PM Youth Meeting
3-6 PM Silent Auction – The Rivers Room
5-6 PM Social Hour with cash bar in The Christopher Room. The bar will remain open for the evening.
6-7 PM Invocation and Dinner – The Christopher Room
7 PM Region 2 Business Meeting – The Christopher Room
8 PM Live Auction – The Christopher Room
Hospitality gathering to follow in the Christopher Room
Saturday July 16
6 AM Breakfast available at the Breakfast Nook with seating in The Christopher Room
7:15 AM Start loading buses
7:30 AM Buses depart
Noon Lunch at Dorsets n Daylilies Garden
3:00 PM Buses return
5 – 6:30 PM Silent Auction- The Rivers Room
5:30 – 6:30 PM Social Hour with cash bar in The Christopher Room
6:30 PM Invocation and Dinner – The Christopher Room
7:30 PM Introduction of Board Members/ Awards and Honors Presentations Regional Awards.
8:00 PM Guest Speaker Curt Hanson from Crintonic Gardens.
Hospitality gathering with cash bar to follow in The Christopher Room.
Sunday July 17
7 AM Breakfast for those staying at the hotel
9 AM Garden Judges Workshop II at Pondview Gardens, Amy Zahner's 6168 Short Rd SW, Fresno, OH. Must be preregistered, $5 fee at the door
The registration fee includes dinner on Friday and Saturday evening, lunch on Saturday, and bus transportation to the gardens. Early registration fee is $130 (through May 31. Late registration fee is $145. July 2 is the last day for registration and does not include a guarantee of a seat on the bus.
The Summer Conference will be held at the Coshocton Village Inns and Suites,115 N Water St., Coshocton, OH 43812 Telephone: 740.622.9455
Please book your own room. Block room rates are under the name 'LILDAY'. Book your room early as rooms are limited.
Room rates are $99.95 plus tax (2 queen beds), $109.95 plus tax (king bed and pullout sofa couch and kitchenette), and $125.99 plus tax (king bed with Jacuzzi). Rooms include complimentary breakfast. The block room rate is valid until June 14 and rooms are 100% refundable with a 24 hour notice. (Hotel room refund only, event registration is non-refundable.)
Note: as of 5/6/22 we have found the hotel above is about full. Therefore, the committee recommends these alternatives where we have blocks of rooms reserved. Use other area hotels at your own risk. There are other events going on in the area this weekend which may impact your stays at other facilities.
Use ADSRegion2 to get reduced rates:
Roscoe Motor Inn
421 S Whitewoman St
Coshocton, OH
740-622-8736
We have rooms reserved there at $89.99 plus tax for 2 queens. No breakfast, but you are welcome to eat at the Coshocton Village Inn which is close.
Garland Inn
200 Morris Crossing
Newcomerstown, OH
740-498-9800
We have a block of rooms at $99.99 plus tax for 2 queens. Breakfast included. We will have transportation available to and from the meeting for those booked at the Garland.
Registration form for those who want to mail in their registration and fees available HERE.
Contact information:
Kirsten Hatfield
3660 Big B Rd
Zanesville OH 43701
740-819-8313
Online Registration Form follows below…
Did you click the green Submit button above? If you haven't, please click this button to submit your online registration.
Payment Options for the Symposium.
You may pay for your registration through PayPal below. You do not need to have a PayPal account, most major credit cards are also accepted.
Meeting Registration Fee (before June 1st) $130.
Meeting Registration Fee (after June 1st) $145.
Guest Dinners $30, per person, per meal.
Check your PayPal Cart here.